The University of Alabama is committed to providing its students with a comprehensive educational experience. The University has determined that for most first year students, on-campus dining has numerous educational, social, and dietary benefits. In recognition of the value of the living-learning experience, The University of Alabama requires first year students to participate in the First Year Experience Meal Plan.
Freshman Dining Program
All Access Meal Plan
$2,056 per semester
All meal plans come with 10 guest meals per semester.  Please note meal plan charges do not include the required $350 Dining Dollars.  Dining Dollars are billed separately on the student receivables account.
 

Benefits of Freshman Dining Program:
Meeting New Friends…Dining Halls are great social centers.
Convenience…All on-campus dining locations are close to resident halls and academic buildings.
Value…Meals in the First Year Experience Meal Plan are sold at a discount and cost less than similar off campus restaurants.
An Advantage…Studies of college students across the nation consistently show that students who eat and live on campus are more involved, have higher grade point averages and are more likely to graduate than students living at home or off campus.
How to Order
First year students do not need to take any action to order their meal plan.  First year students will automatically be signed up for the First Year All Access Meal Plan.  All meal plan charges are billed to student receivables account.
Freshman Dining Program Exemption Request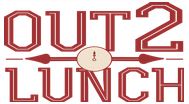 Out 2 Lunch is a program that encourages students to engage with their faculty members outside of class and over casual conversation, which maximizes the UA community.  Bama Dining has partnered with Student Affairs to give first-year students two meals to use towards taking a faculty member out to lunch with the goal to increase informal interaction and therefore improve their transition to The University of Alabama.