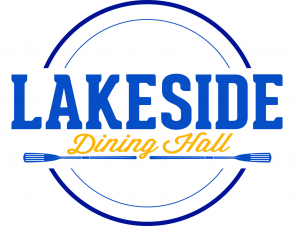 Lakeside Dining Hall is UA's biggest all-you-care-to-eat restaurant located in the Lakeside Dining Facility. Lakeside Dining Hall was renovated in the summer of 2018. This The project included adding a mezzanine level for increased seating capability, demolition of all existing food stations, and construction of a new servery that features fresh grilled and sautéed options that guests can combine to create customized meals.
Did you know that Bama Dining makes all their own pizza dough, breads, rolls, biscuits, cookies, and other bakery items? In the newly renovated Lakeside Dining facility, the bakery had come out of the back of the house and is prominently displayed as a feature of the dining hall.
With the rapidly increasing population facing food allergies, Lakeside Dining features a meal station with menus items made without gluten. To provide more options for those with meal accommodations, there is also a self-serve pantry; access to this pantry can be arranged via a Special Diet Accommodation Request.
In addition to meal plans, Lakeside Dining Hall accepts Dining Dollars, Bama Cash, and credit.
160 McCorvey Drive, Tuscaloosa, AL 35401
What's cooking & when?
Menu and Hours